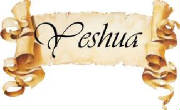 "But we know that there is only One God,
the Father, who created everything,
and we live for Him.
And there is only on LORD, Jesus Messiah,
through whom God made everything...
and through whom we have been given life."

I Corinthians 8:6



Do you love the Father more than anything else in this world (cosmos)?
Are His purposes for you and His Kingdom of greater value to you than your own personal agenda?
Jesus said in John 12:25, "Those who love their life in this world will lose it. Those who care nothing for their life in this world will keep if for eternity."
Transliterated from the Greek this scripture reads:
"The being fond (the) soul of –him Shall –Be destroying it (her) and The one –Hating The Soul of him IN THE SYSTEM (World) this into LIFE eonian Shall BE Guarding her (it)"
"LIFE" = "SOUL"

In John 12:27 Jesus said:
"Now my
soul
is deeply troubled. Should I pray Father, save me from this hour? But this is the very reason I came! Father bring glory to your name."
Jesus understood that His life (or soul ) was not in existence, primarily, for his pleasure or his own purposes, but for the purposes and the Glory of the Father who sent him. READ MORE